Body Bundle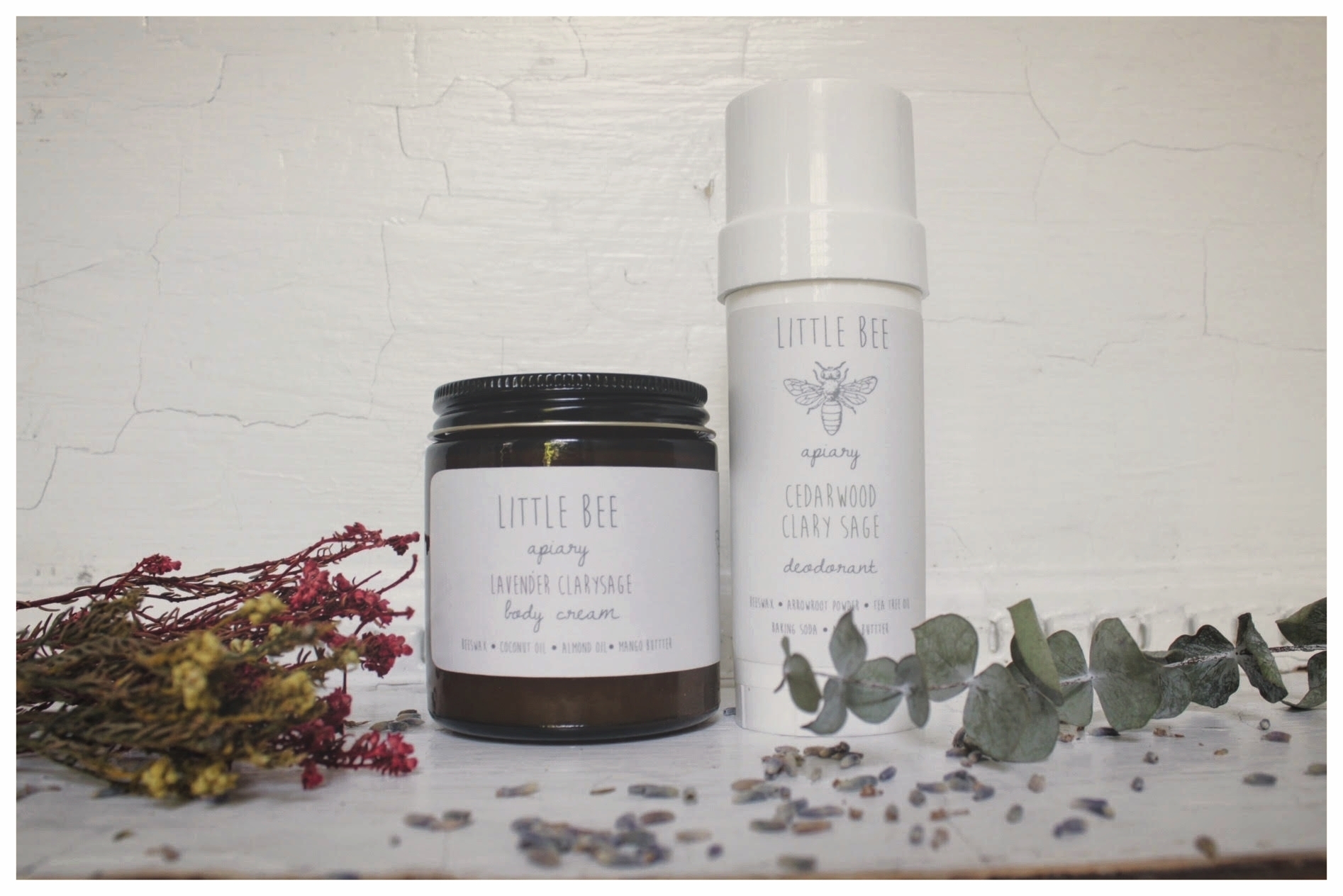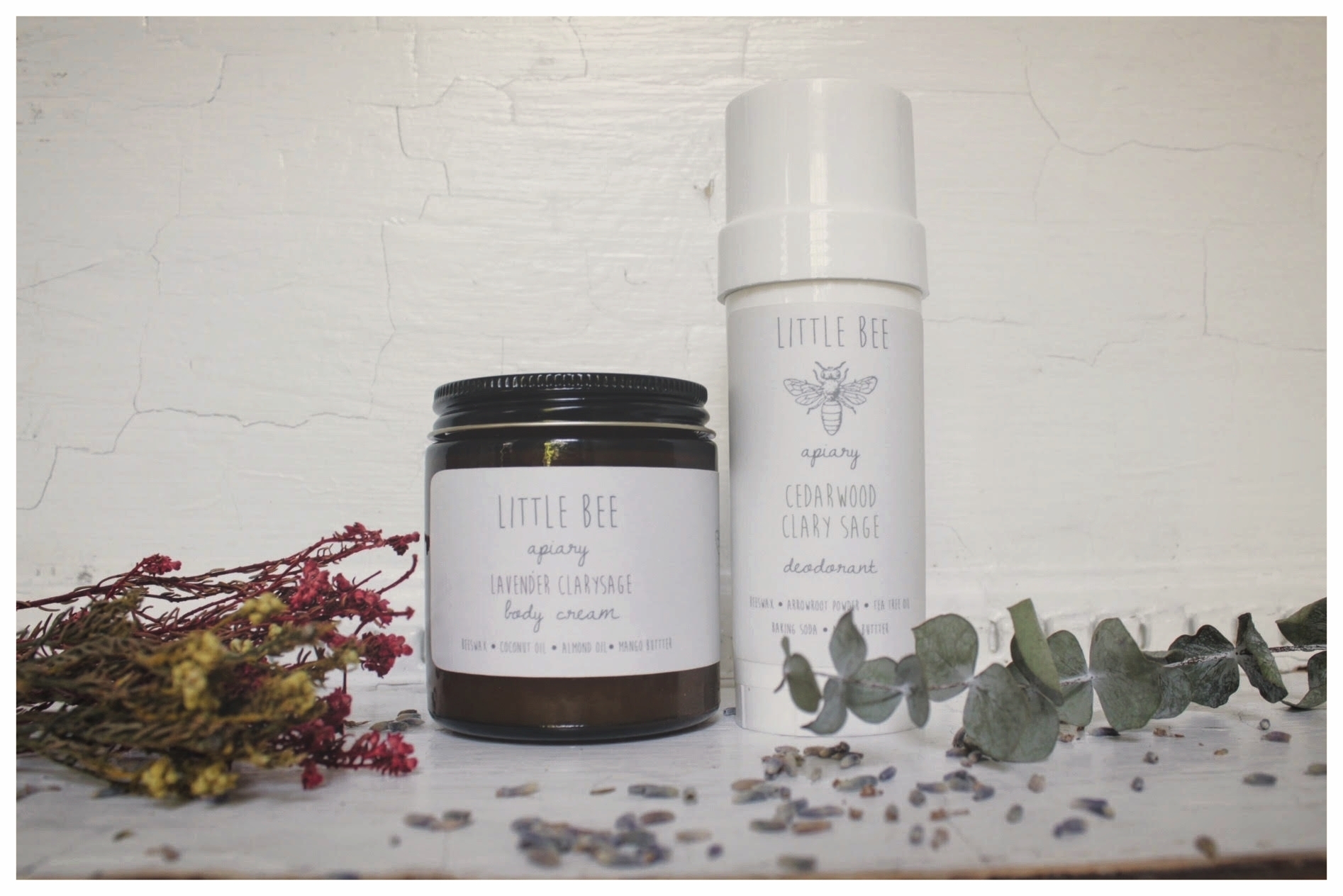 sold out
Body Bundle
Bundle up! Together your body & under arms will harmonize!
Lavender Clary sage or Ylang Ylang Rosemary Grapefruit beeswax body balm
This water free, moisturizing and healing body balm will leave your skin glowing. Lavender is known for its skin healing properties and has a floral herbaceous scent, while Clary Sage brings a sweetness and balancing effect.
Mixing oils with water results in a lotion/cream with a shorter shelf life, so this rich cream is long lasting.
Together, with beeswax from my very own bees, butter from a mango, and oil from almonds- who wouldn't want all of these things in their body??
The consistency is smooth and has just the right thickness so a little goes a long way!
Cedarwood & Clary Sage deodorant
My deodorant blend lends both odor absorption and an initial dry feeling. This is not anti-perspiring because perspiring is a natural way for your body to rid of toxins. This will however keep you feeling comfortable and clean.
Makes a great gift for any occasion. Stay tuned for more bundles!
This is one fully recyclable 4oz amber jar and one 2oz recycled plastic tube.
Please be sure to do a patch test on inner arm or thigh to be sure of any allergies.
This information is for educational purposes only. This information is not to diagnose, prevent, or cure any disease.